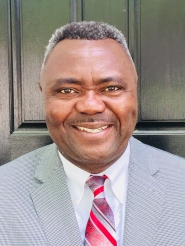 Joseph Dumizo
Broker-in-Charge
I am excited to welcome you to my Charlotte real estate market place. No other site provides more detailed Charlotte metro real estate market information than you'll find here.
For buyers there is detailed area and neighborhood information and a great search page. For sellers I provide information and data to prepare your home for the market so it sell fast for the right price.
For Buyers
I offer a Tradition of Trust and Excellence in service to my home buyers. It takes more than a trained real estate agent to understand the needs and concerns of home buyers. I have created a detailed area with neighborhood information and a great MLS® search page for buyers.
For Sellers
I am very committed to EXCELLENCE in service to sellers by providing Selling solutions and not empty promises.
I will advise, assist, and assure success by taking over the details to make sure that your home is properly evaluated, priced, marketed, negotiated and carried to closing.
I will provide ideas and market data to help you ready your home for the market. I will list and aggressively market your home so it Sells Fast and for a great Price.